Buddy System Zlín is a group of enthusiastic students from all faculties of Thomas Bata University in Zlín. Since 2012, we are members of Erasmus Student Network (ESN).
In cooperation with International office of TBU, we organize trips, events and other activities for international students who come to Zlín every semester. We do it voluntarily in our free time. It is a fantastic activity where we can make friends for life, gain courage for travelling or just have a good time with international students, making their days in Zlín more interesting and happier.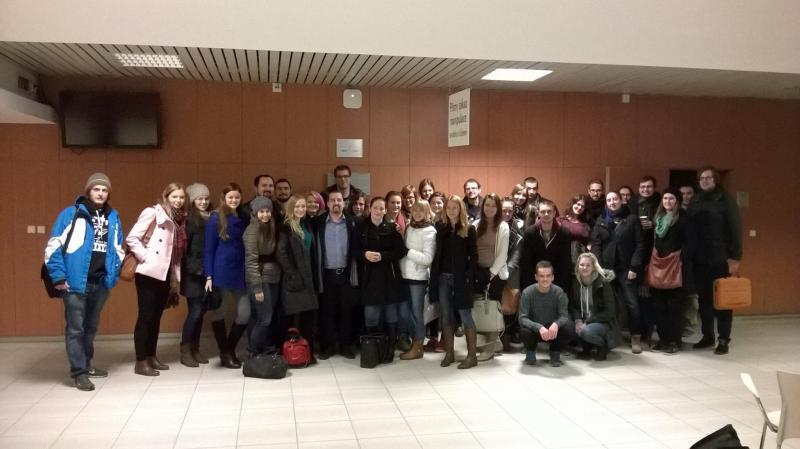 International students can have buddies, who contact them before the arrival in Zlín. Buddy students are ready to help with lots of different issues including:
- Travelling to Zlín,
- Pick-up at the station,
- Finding the dormitories,
- Administration, especially visa registration at the police station,
- Going to a doctor when something happens,
- And just being here for them throughout their stay in Zlín.

Their Erasmus Jurney in Zlín starts by Welcome Week. It is the first week of semester during which is, at least one party or social activity per day. By attending those activities should all international students know each other, Zlin and faculties of university. Also organised is a tour (orientation walk) around the city which highlights the main and the most important places in Zlín, where to go for a meal, drink and where to go out to enjoy a party or just talk with friends. We can't forget at event. "Help Twice" where students can buy dishes that were donated by previous international students and the money is donated to charity. Welcome Week is here to make international students more comfortable in Zlín!
What we have to highlight is a countless variety of trips such as trip to Krakow, Southern Bohemia, Tatra mountains, Luhačovice, Macocha or Southern Moravia, events such as International dinner, karaoke night, movie night, country presentations or language bazar and other social activities.
Buddy
Buddy is in other words a friend of Erasmus student. We all started as a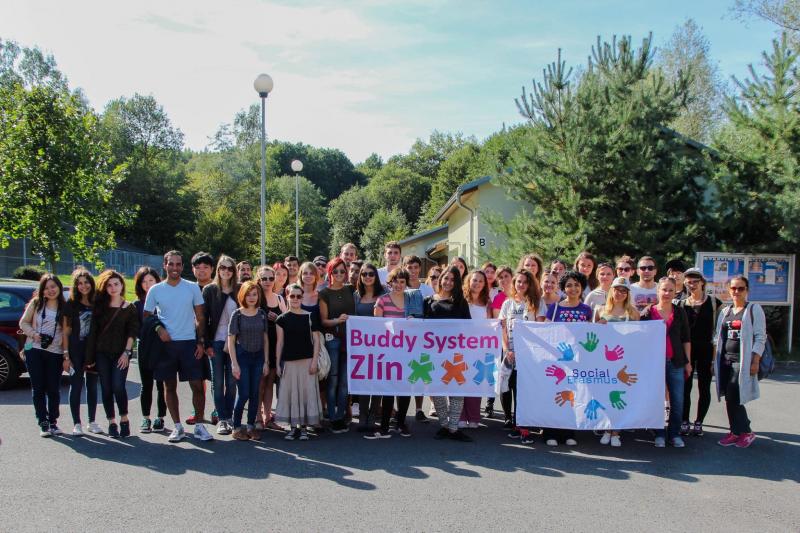 buddy, each one of us took our first Erasmus student, picked him/her up and basically went through all things which are writen above. Becoming a buddy has several advantages:
- you will stay in touch with other Erasmus students,
- you will get friends from whole Europe and other countries,
- you will have an opportunity organize trip or event or just participate in it,
- you will get experience of working with people, organizational skills,
- and we are sure that you will enjoy it (getting to know new people, tasting new meals, drinks and so on.
Board member
Firstly what is board? It´s team of people who manage our Buddy system. They already participated in trips or events so they know how things work. You can become a board member if other members of BSZ will vote you for the position which you campaign and of course you should made your part in social events during the year.
Here is list of the common board positions:
- President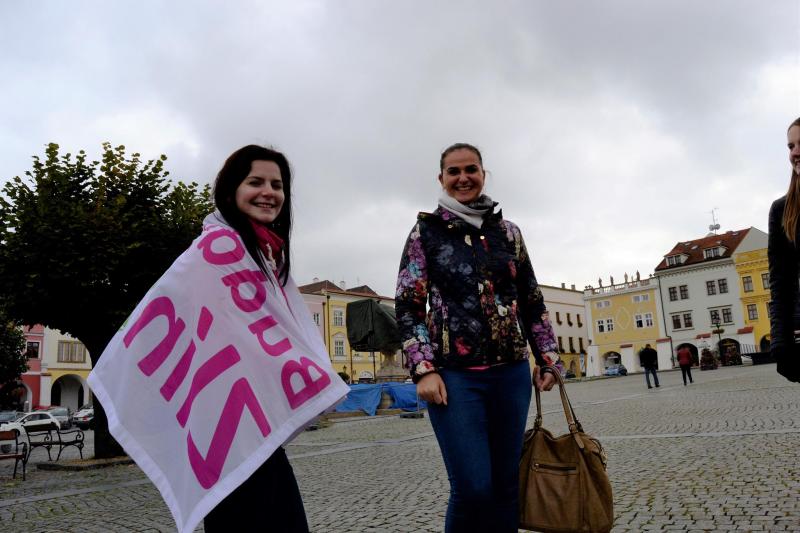 - Local Representative (LR)
- Communication Manager (CM)
- Human Resources (HR)
- Fundraiser (FR)
- Event Manager (EM)
- Web Project Administrator (WPA)
More information about board positons you can find in the file board position on this page: Guidance