What is it, who makes it and why?
     Welcome week is prepared by BSZ members for all foreign students in Zlin. At the end of this week should students know each other and should have lots of friends. The content of welcome week is every semester changed but few of them are same everytime!!!
Traditional events are: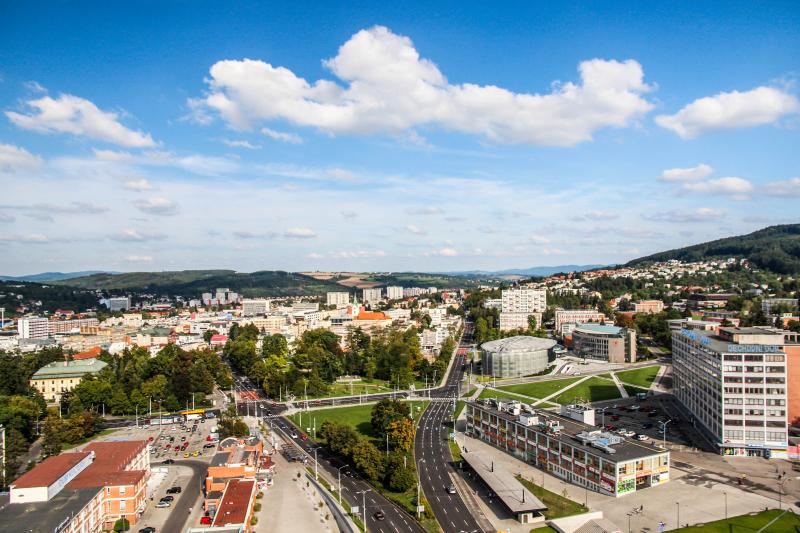 Orientation wallk (Sunday),
Welcome night (Monday),
Tourde de pub (Wednesday),
Bowling night (Thursday),
Walking dogs or Visit Zlin Zoo (Friday),
Trip to Olomouc (Saturday).
the content of rest of days is uncertain but usually is completed with events like: (Museum, Movie night or Karaoke night).
Lets look a little bit closer at the stable events of the welcome week.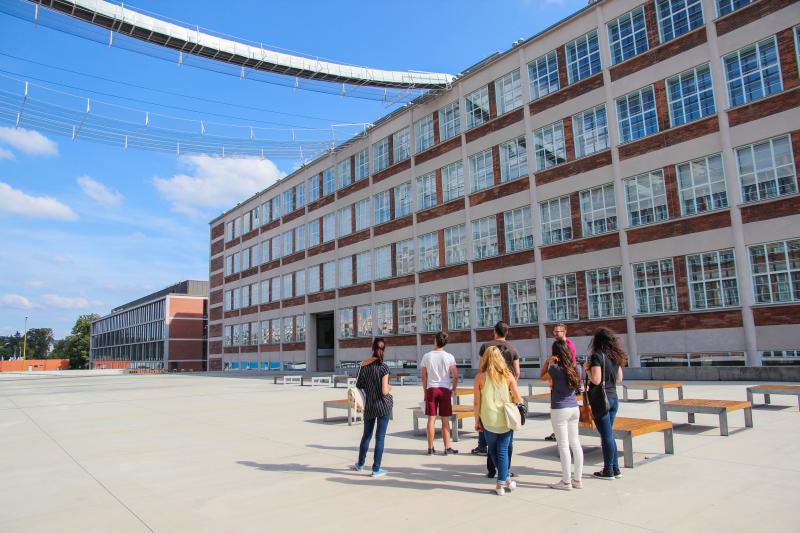 Orientation walk: 
     To start with recognizing the Zlin town with Orientation Walk is a must. Getting to know other students as well as the streets of Zlin is always a good choice. This event took place on Sunday, when the crowds of students created groups and went to see the most important places in Zlin, such as university buildings, the hospital, our ESN partners, different sports facilities and other opportunities, which this town offers. The creative tasks were prepared on every place, these were for example to create the most crazy photo or to find the solution for some logical games. Finally, we ended up in a nice pub and were talking until the late evening.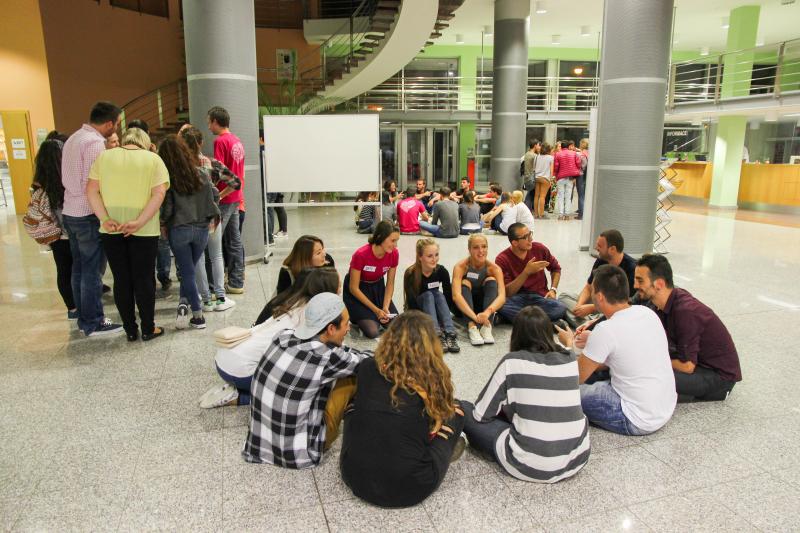 Welcome night:
    Monday is usually reserved for Welcome Night, where our new Erasmus students found out more about the Czech Republic, about the city and moreover we had fun while playing exciting games. And what follows afterwards? A small party in a club, where everyone can get happy, have fun with friends during the singing, dancing. Simply, have a good time.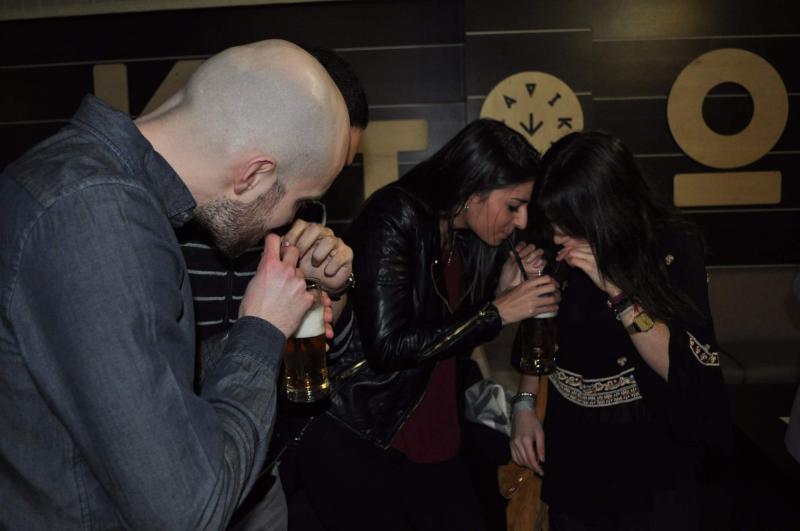 Tour de pub:
      Have you ever tried to drink some liters of beers in several pubs in row? If not, this is a challenge! On Wednesday the students are supposed not only to drink beer in every pub they visited but also they have to do some crazy tasks, such as holding the beer of a friend while he or she is drinking, order a pint of beer without saying anything, only barking at the waiter is allowed and so on. The winner of our Tour de Pub can win an amazing price which is definitely the reason to compete. Of course, then is time to enjoy the following party!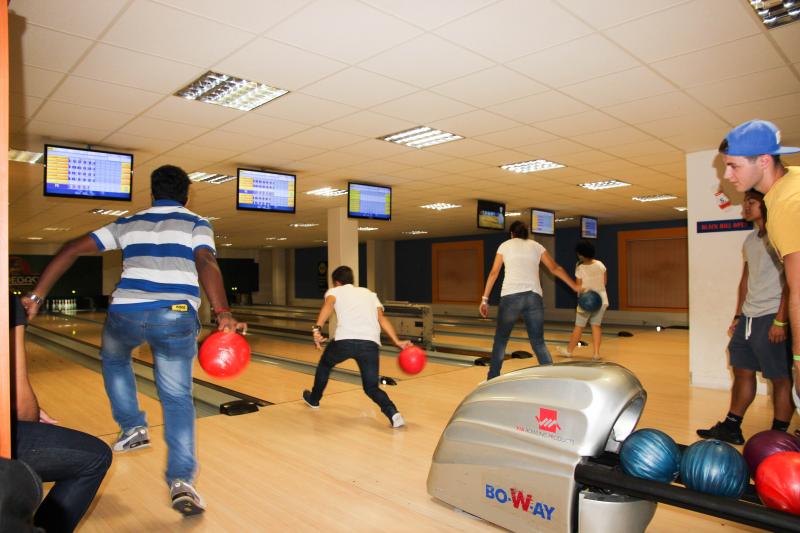 Bowling night:
  On thursday is something more relaxing after hangover. Yes, exactly Bowling night! Here you can show your skills but not just in this discipline you can also excel in any other game there like billiard, table tennis etc. What else should we say? Who did not experience, does not know.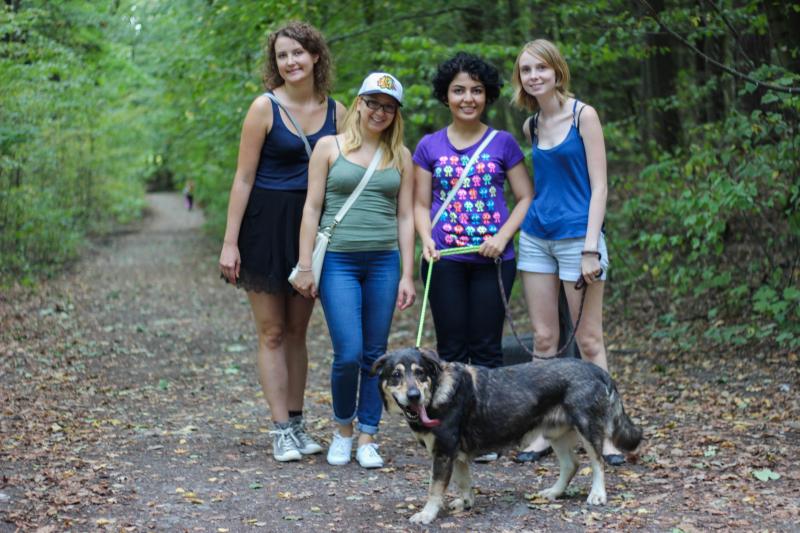 Walking dogs:
      Do you care about animals? Do you like dogs? Then you shouldn't hesitate and join the crowd of students on the way to the Vrsava suburb where is located dog shelter. This kind of action belongs to the Social Erasmus, so if you want to know more about that then click on the link: SocialErasmus. At the end you will fill good, that you did something for abandoned dogs, and they will be greatful too 
.