If you are landing in Prague's Václav Havel Airport, you can reach Zlin by bus, train or combination of both ways.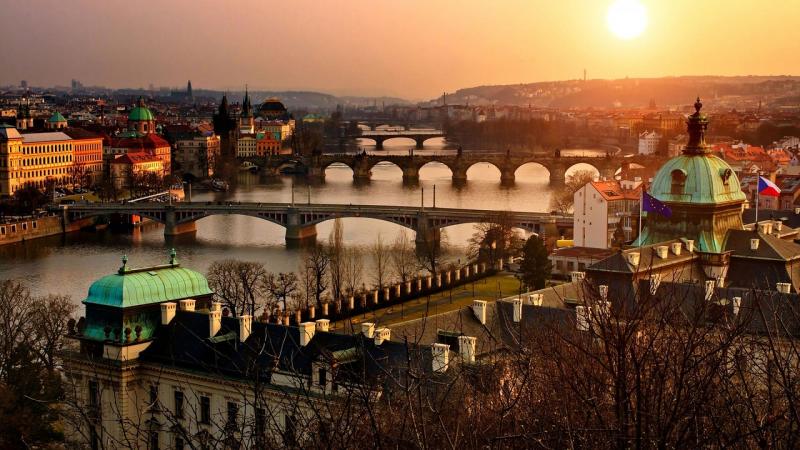 BY TRAIN:
Airport Express
Prague Airport is directly connected with the Prague Main Railway Station by the Airport Express (AE) shuttle bus service, stopping directly in front of the main railway station building.
Travel Time: approx. 25 minutes

Extra space for large baggage

Direct transfer to train connections
Note: It is not possible to use regular Prague Public Transport tickets for rides to the Prague Main Railway Station aboard Airport Express. Airport Express bus tickets may be purchased directly from the bus driver or in Visitor Centre at Arrival Hall.
You can check more on the following link: https://www.cd.cz/en/dalsi-sluzby/navazna-doprava/-27548/

From Prague Main Railway Station, you can reach Zlin by train.

There are plenty of options available – starting from 04:48 in the morning until 23:50 in the evening. Ticket prices may vary from 250 CZK to 600 CZK or more, depending on the train, ticket type, and class.
 
You can find more information, connections and directly book your ticket through the website of the Czech Railways - https://www.cd.cz/en
BY BUS:
Regiojet:
You can reach Zlin directly from the airport, by using the bus company Regiojet.
Earliest bus leaves at 06:30 from the airport, the latest at 21:35. Price may vary from 11 EUR to 25 EUR, depending on how early you book your ticket.
You can find more information, detailed schedules, prices and book your tickets on the website of the company: https://www.regiojet.com/
Flixbus:
That is another company offering transportation from Prague to Zlin, you have to reach the Main Railway Station in order to catch that bus. There is a chance you can catch Flixbus from Prague Airport as well, but you have to request it in advance when you are booking your ticket.
More information on the website: https://www.flixbus.cz
Note: The way to Zlin only by bus will take more time than by train only or combination of train and bus.
COMBINATION OF BUS AND TRAIN:
Several providers of transportation also offer the combination of bus and train on the way to Zlín. The advantage of this kind of transportation is that you can book the ticket with them directly from Prague's airport to Zlín. Their bus will bring you from the airport to the main train station. From there you can continue with the train of the same company to towns closer to Zlín (Olomouc, Přerov or Otrokovice). When you reach one of this town you have to change for the bus of the same company, which will bring you directly to the center of Zlín. You can search for there connections on the following web pages.