The capital of Slovakia is located at around 220 kilometers away. You can easily get to Zlin by bus or train. You have to get to the Main Railway Station or the Central Bus Station in the city.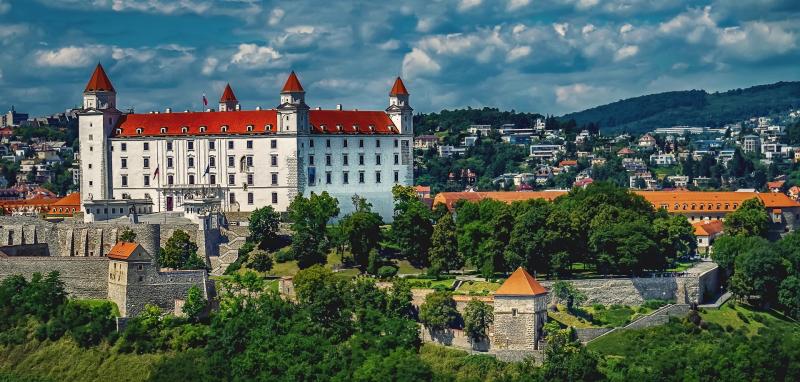 The city transportation bus № 61, connects directly the Airport to the Main Railway Station. They operate from 04:00 in the morning until 23:30 in the evening.

In the daytime, there is no direct connection from the Airport to the Central Bus Station, but you can take line 61 from the Airport and change to line 205 towards Nemocnica sv. Michala at Bajkalská stop.

You can check the following website for timelines and more information: https://imhd.sk/ba/schedule-timetable/route-line/61
Bus 61 has also a night line, which connects the Airport with the Central Bus Station and the Main Railway Station.
 
BY BUS:

Regiojet:
There are a couple of buses that the company runs daily. The company provides both bus and train services, so you can expect that you could have a combination of both means of transport. You have to get either to the Main Railway Station or the Main Bus Station of the city and you can reach both of them from the airport by the city transportation.
For more information, detailed schedules, prices and booking your tickets, please check the website of the company: https://www.regiojet.com/
Flixbus:
You can use that company as well and they currently have 3 buses running daily from Bratislava Central Bus Station to Zlin.

For more information, detailed schedules, prices and booking your tickets, please check the website of the company: https://global.flixbus.com
 
BY TRAIN:

From the Main Railway Station in Bratislava, you can arrive to Zlin by train. Please, check the following website for detailed schedules, contact information about ticket prices and booking: https://www.cd.cz/en